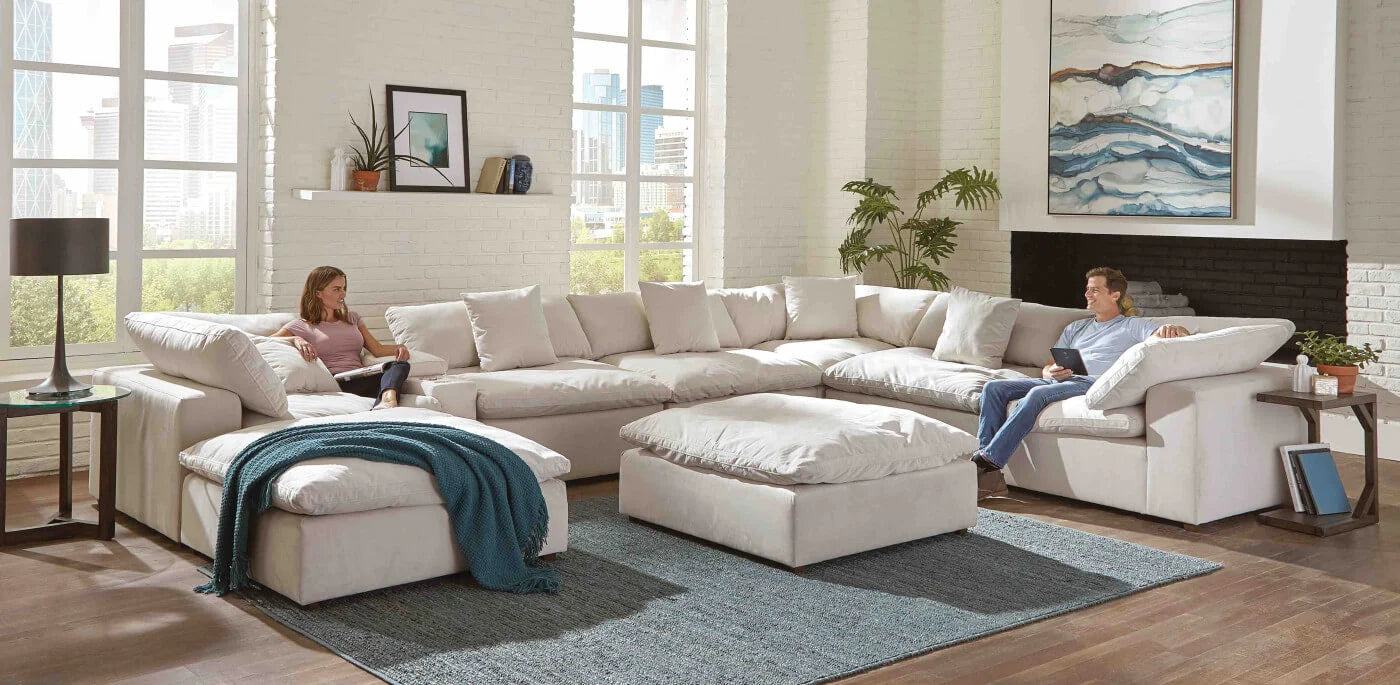 Posh Modular Sectional: the comfiest sectional ever?
We have a few showstoppers in our store, and this is one of them! Meet the Posh Modular Sectional. Embrace style and practicality with this exceptional piece in your home.
Meet the Posh Modular Sectional
Stylish Transitional Design
Say hello to our fabulous sectional featuring a stylish transitional design: the perfect blend of classic meets modern. But guess what? It's not just about looks – this piece is all about cozy comfort, too! Plus, its versatile design means it'll effortlessly fit right into your existing decor, making decorating a breeze.
Modular Design for Maximum Customization
Create the perfect seating arrangement to fit your unique living space and lifestyle. With modular components, you can effortlessly reconfigure the layout to suit different occasions or adapt to changes in your home. The possibilities are endless – from a cozy loveseat to a spacious L-shaped sectional, you have the freedom to design it your way. 
Soft Suede LiveSmart Performance Fabric
This revolutionary fabric is specially engineered to withstand the rigors of everyday life, making it the perfect option for a sectional that's designed to last. Crafted with cutting-edge technology, the LiveSmart fabric is stain-resistant, moisture-repellent, and easy to clean, ensuring worry-free lounging and entertaining.
Its luxurious suede texture adds a touch of sophistication to any living space while providing a cozy and inviting feel. Soft Suede LiveSmart Performance Fabric sectional offers both unmatched comfort and enduring elegance.
"Carefree Casual" Pillowtop Seating
Get ready to sink into pure comfort with the ultimate relaxation spot for laid-back lounging! This sectional is all about giving you that carefree, no-worries feeling, with its plush pillowtop cushions that feel like a dream. Plus, the casual design adds a touch of effortless charm to your space, making it the perfect hangout spot for you and your friends and family.
Why stress when you can have it all – comfort, style, and the ultimate relaxation zone – with this stunning sectional?